On the 7th of October, 2018, the Bank of the Lao PDR celebrated its 50th anniversary. Royal Dutch Kusters sincerely congratulated them with this milestone. The Bank of the Lao PDR celebrated the special occasion during an event in Vientiane on the 4th and 5th of October.
As proud partner of the Bank of the Lao for the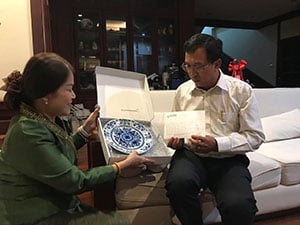 past 6 years, it's also a meaningful moment to Royal Dutch Kusters. Our cooperation started in 2013, when we installed a currency destruction system in Vientiane. With four more systems recently built for the various branch offices of the bank, we are excited to assist them in the further advancement of their cash process and the next 50 years of operation.