Royal Dutch Kusters Engineering will attend the Mint and Print International Conference 2022, which will be held from October 31 to 4 November in the Sheraton Grand Hotel, Dubai, United Arab Emirates.
This time it's the fifth edition of the Mint and Print International Conference. It provides an opportunity to take part in interactive discussions between attendees from more than 60 expected Central Banks as well as 30 expected sponsors and speakers representing paper mills, mints, printing and processing companies. Central banks attendance has been growing steadily at a rate of almost 50% positioning MAP as one of the leading international conferences in banknotes printing and coins minting.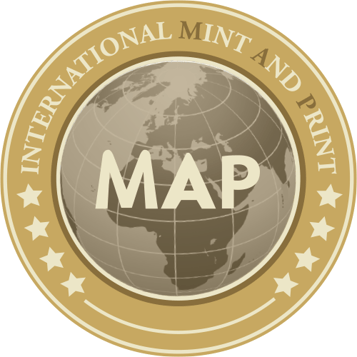 During the conference the following topics will be discussed:
Currency design
Banknote origination materials
Central Bank Digital Currency (CBDC)
Banknote substrate
Banknote printing
Banknote security feature
Currency commemorative & revenue generation
Currency processing
Coin minting
Contingency planning and crisis management
Currency issue: challenges & opportunities
The previous edition of the conference in 2018, focused on banknote printing and minting, featured over 25 selected speakers representing paper mills, mints and printing and processing companies offering their valuable insights, analysis and opinions on a wide variety of topics.
More information about the conference can be found at www.mintandprint.com.
Susan Lenssen, Sales Manager from Royal Dutch Kusters Engineering, will attend the conference. Royal Dutch Kusters Engineering has already a long history in currency desctruction with equipment worldwide.
We're looking forward in meeting you there.