In September 2018 Royal Dutch Kusters Engineering organised the first edition of the Kusters Partner Days for colleagues from our regional offices and independent worldwide representatives.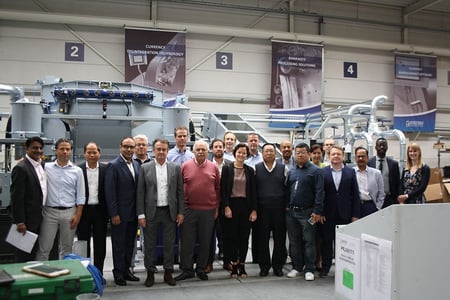 This new event informed our partners in presenting the latest developments in unfit currency management and recycling solutions.
On September 6 and 7 2018 we welcomed 10 partners from all over the world to participate in the first edition of the Kusters Partner Days. Together we are active in a market that is currently subject to change due to new challenges to reduce the cost of cash and cryptocurrencies.
During the interactive and appealing programme with (guest) presentations, discussions and a factory tour we discussed trends, our mutual position in the market, our latest developments and how we can be more successful together.
The positive feedback received so far gives us the intention to organise this more often in the future.